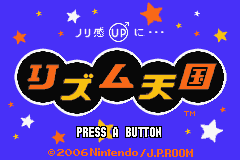 Rhythm Heaven, also known as Rhythm Tengoku in Japan, Rhythm Paradise in Europe, and Rhythm World in Korea, is a cute little rhythm game series created by Tsunku! It contains four games so far as of 2022, Rhythm Tengoku (GBA), Rhythm Heaven (DS), Rhythm Heaven Fever (Wii), and Rhythm Heaven Megamix (3DS). The first game, Rhythm Tengoku, was released on August 2003 (mark the date!). It's artstyle is very simple and very cute. In terms of gameplay, it focuses more on the audio cues and using the visuals as a way to distract the player. The series is most commonly known for Rhythm Heaven Fever's Remix 10 and Ringside. However, it has many other remarkable games and remixes in the other games too! The series has been praised for it's quirkiness, challenging yet fun gameplay, and amazing songs, and rightfully so!
i remember the day i fell in love with rhythm heaven (or rather, rhythm heaven took over my mind.) it was october 9th of 2020, three days after this amazing mashup released. something about the characters just grabbed my heart! they were all so interesting so fun! and the fact that they all lived in the same universe was super fun too! i absolutely love the games, my favorite has to be rhythm heaven on the nintendo ds. the stylus mechanics were super fun to do; i hope they add something like that for the next game in the series.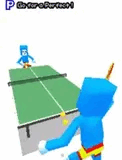 there's a lot of interesting things about rhythm heaven! there was a screensaver and music visualizer that was made for the ds game! it used to be lost, but thankfully it was found a while back! however, i cant seem to play it, since its not for 64 bit computers :[ . theres also plenty of merch too! they're very rare, however. these merchandise were limited, some only available through events or ufo catchers.
images